This year we are offering nut trees for wildlife habitat and food for humans if you can keep the wildlife from stealing them all.  Trees are priced in their descriptions.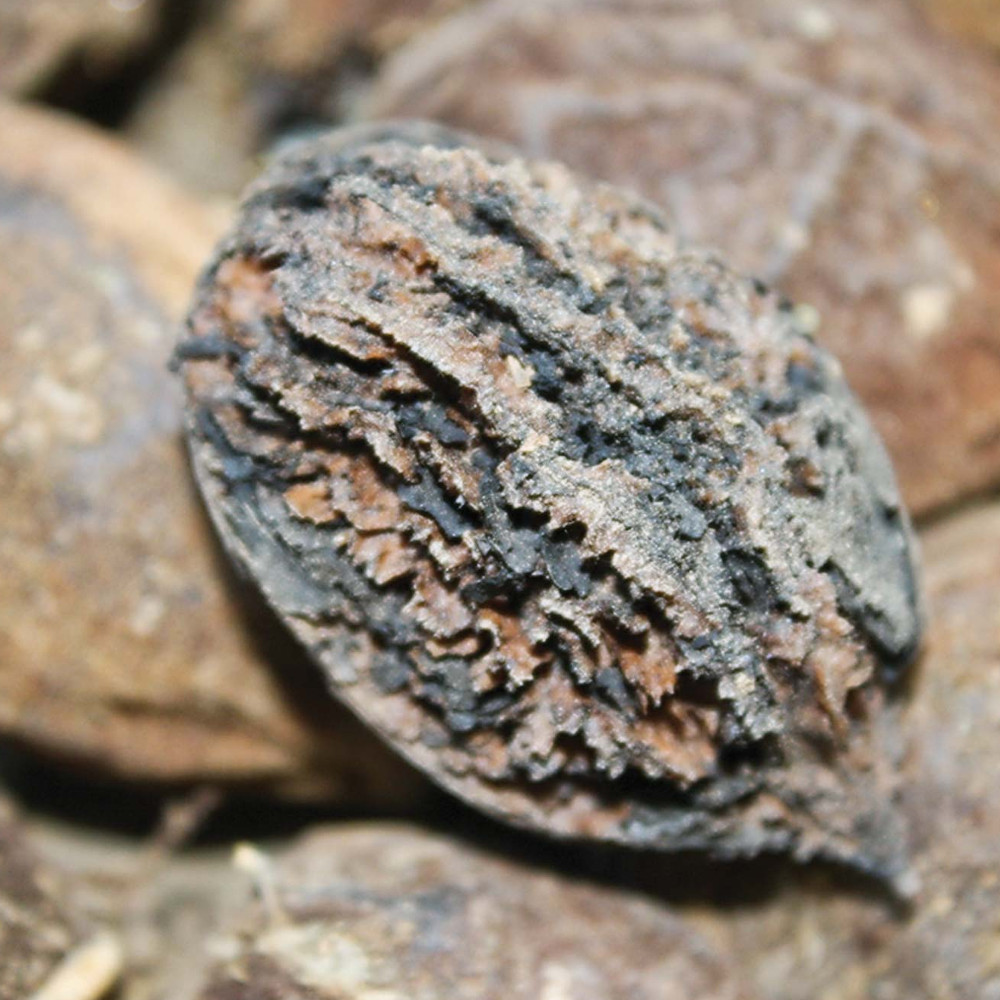 Butternut – is a member of the walnut family that is native to most of the lower peninsula of Michigan.  They produce large crops of 2″-3″ long, sweet, oily nuts that are easier to crack that their black walnut cousins, and are used for baking or fresh eating as any other walnut. Butternut trees grow rapidly to 30′-40′ tall, and usually begin bearing in 5-7 years. They are adaptable to most soil types and and more tolerant of wet ground than other walnuts.
                                             2′-3′ trees are priced at $6.00 each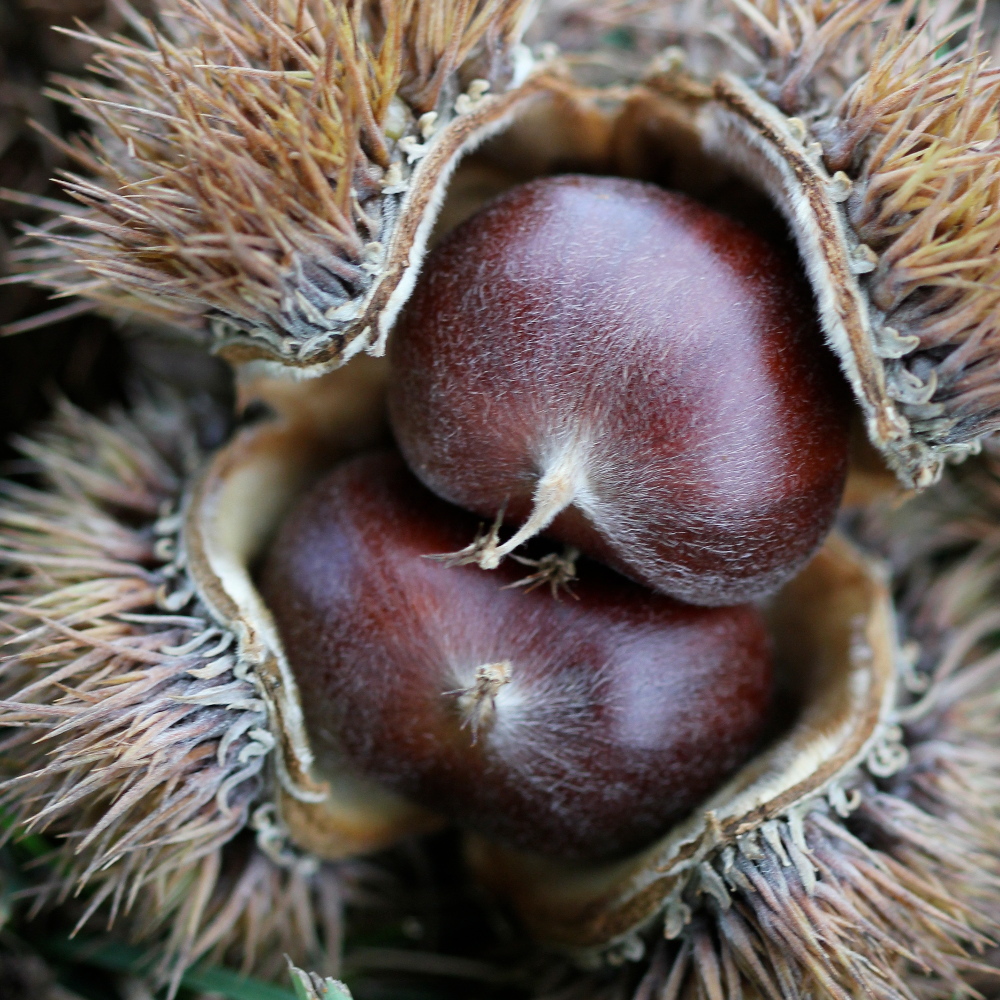 Chestnut – this is the Chinese variety that is immune to the blight that wiped out our American chestnut trees 100 years ago. The 30′ tall trees produce spiky burrs with several nuts in each one. They are very tasty once the thin skins are peeled off by microwaving for a few seconds or roasting on an open fire. Deer and turkeys come from far away to eat these, and they are considered excellent for wildlife food plots. Chestnuts require light, well drained soil and plenty of sunlight. They grow rapidly, and begin producing nuts in 5-7 years. Don't confuse these chestnuts with the common horse-chestnut which is inedible and likely toxic to anything besides squirrels.
    2′- 3′ tall trees are priced at $6.00 each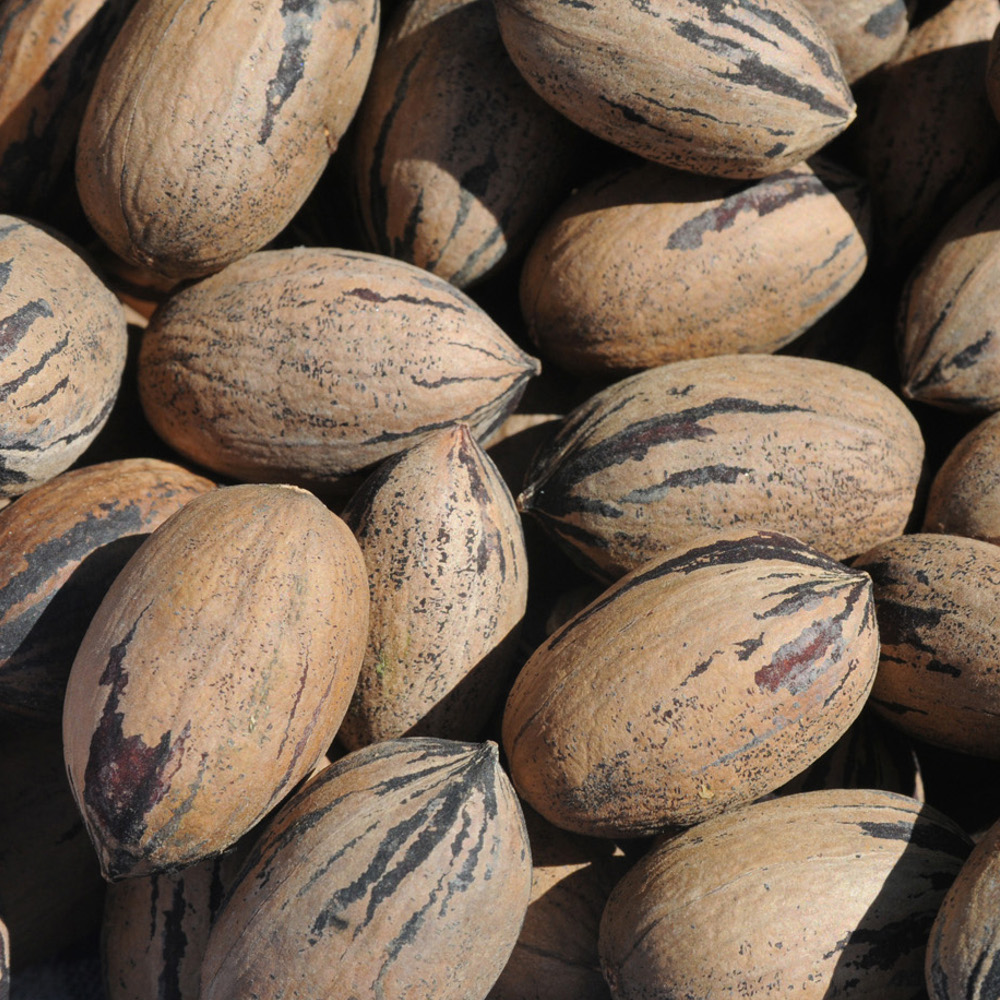 Pecan – this is the northern or hardy pecan that is a member of the hickory family. Although not a Michigan native, they are cold hardy and grow well in our state. The nuts are smaller that the southern varieties that we buy in grocery stores, but their quality and flavor is equal to their warm climate cousins. Trees grow to 40′ tall and wide, and are also nice shade trees. Pecans will grow on any soil that is not excessively wet. Two or more trees are required for pollination. 

          2′ – 3′ trees are priced at $6.00 each
 
English Walnut – these are also know as Carpathian walnuts which are the cold hardy English walnut that originated in Poland. The tan nuts are thin shelled and often equal in size to their California grown cousins. The nuts fall free from the hulls in September, and if you're faster than the squirrels, will pick up bushels from each mature tree. Trees grow at a medium-fast rate to 50′ in height, and are adaptable to most soils as long as they drain well. Cold hardy in most of the lower peninsula, Two trees are required for pollination.  UNAVAILABLE THIS YEAR